YOUR DEFENSE AND YOUR FUTURE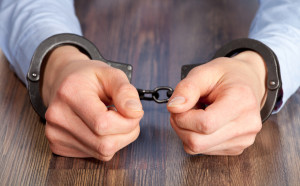 You deserve the best defense possible. Being charged with a crime can affect your reputation, your freedom and even your future. At Johnson & Pekny, LLC, we are looking out for your best interests and will help you resolve your case in a timely and efficient manner.
Waiting could cause you to lose important rights. Call our firm today at (402) 298-8288, or contact us online to ask about a free initial consultation.
EXPERIENCE HANDLING EVERYTHING FROM MISDEMEANORS TO FELONY OFFENSES
As part of our criminal practice, we defend clients in cases involving:
DUI/DWI, including repeat offenses
Theft
Assault
Juvenile offenses
Drug charges, including possession, distribution, and manufacturing
Domestic violence cases and protection orders
Sexual assaults
WE WILL PROTECT YOUR RIGHTS AND FIGHT YOUR CHARGES.
From dismissal to reduction in charges or favorable sentencing, we will fight your charges and fight for your rights.
Ask About Our FREE Consultation