Finding Debt Relief Through Bankruptcy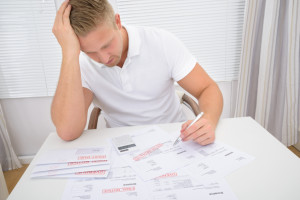 For individuals and families experiencing difficult financial times, filing consumer bankruptcy can provide a fresh start. This may seem like you are admitting defeat or that you are unable to provide for your family. However, this is not something to be embarrassed about. Circumstances outside of your control may put you in a tight financial spot, such as a job loss, an injury or illness with mounting medical bills, a divorce. Bankruptcy is a solution that will allow you to get relief and move on with your life.
If you're not sure that bankruptcy is the solution, or you have decided that it is time to file, speak with our lawyers to learn how we can help. Contact us online or by calling (402) 298-8288 to ask about our free initial consultations.
When you come to Johnson & Pekny, LLC, we will gather all of your financial information and analyze your assets and outstanding debt. We'll discuss what your goals are, such as if you'd like to keep your house or vehicles, and what options are available. The two main types of bankruptcy for individuals are Chapter 7 and Chapter 13. Our attorneys will help you determine which is best for you based on your unique circumstances.
Eliminate Debt Quickly Through Chapter 7 Bankruptcy
Chapter 7 Bankruptcy is a solution for many of our clients whose income falls under a certain level. Under Chapter 7, all of your unsecured debt — your credit cards, medical bills, etc. — is discharged. Discharged debt means that you no longer have to make those payments and your creditors cannot collect on these items.
Reduce Your Debt, Reorganize Your Finances Through Chapter 13 Bankruptcy
Chapter 13 Bankruptcy works for clients who have a lot of equity in their homes or have income above a certain level. Under Chapter 13, all of the unsecured debt is brought into a payment plan that is approved by the bankruptcy court and then administered by a trustee. You will make monthly payments to the trustee, who in turns pays your creditors. At the end of your plan — which is usually 3 to 5 years in length — your remaining unsecured debt will be discharged.
Things to Know
The bankruptcy process is complex and involves a lot of paperwork. Once you come to our office, we'll explain the details, but there are a few things that you should know up front:
Student loans, back taxes and child support payments are not discharged under Chapter 7 or Chapter 13 bankruptcy filings.
Filing bankruptcy will affect your credit.
In order to keep your house or vehicles after filing for bankruptcy, you'll have to continue making your mortgage or car loan payments on time.
You will have to complete online credit counseling classes before filing for bankruptcy and before you receive your discharge.
Get on the Path to Debt Relief
You don't have to struggle with debt another day. Learn more about your debt-relief options by calling (402) 298-8288. Our attorneys in Omaha, Plattsmouth, and Blair will meet with you, review your financial circumstances and develop a debt relief strategy that is best for you. You may also contact us online.
We are a debt relief agency. We help people file for bankruptcy relief under the Bankruptcy Code.