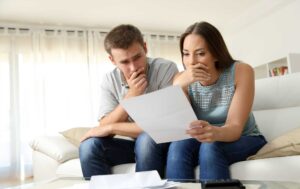 Often when a marriage is ending, emotions run high, especially during property division. Divorcing spouses caught up in these emotions can get into a heated battle over every dollar until they spend more on legal fees and court costs than they could ever obtain from the property settlement. At the other extreme, some divorcing spouses are so desperate to end the marriage quickly that they do not even put up a fight and miss out on valuable assets to which they are entitled.
At Johnson & Pekny, LLC, our attorneys can help you through every step of your divorce, including the often complicated and contentious property division component.
Fair and Equitable Property Division
Although most people envision divorce to include a heated courtroom battle — with attorneys fighting over every decimal point and contesting the veracity of every financial record — it does not have to be this way. There is no law that requires contentious litigation in property division matters. The only thing that requires a judge at all is approval of the final decree. As long as the decree is equitable in the eyes of the court, there is no need to litigate the matter at all.
We can help you work through the details of property division in a way that is generally cheaper, faster, easier and far less emotionally damaging for everyone involved, especially the children.
We represent clients in negotiation, mediation and litigation involving all aspects of family law and marital property division, including:
Real property
Personal property
Savings
Stocks
Retirement benefits
Family-owned businesses
Military Benefits Are Different
Our lawyers also help military divorce clients through the complications unique to property division in military divorces.
We Will Make Sure Your Marital Assets Are Divided Fairly. Call Us Today.
Divorce is hard enough. Dividing your property shouldn't cause additional stress. We will help you leave your marriage with a fair share of marital assets and avoid a long, drawn-out legal battle. To learn more about our attorneys in Omaha, Plattsmouth, and Blair, call (402) 298-8288 or contact us online. Ask about our free initial consultations.