Estate Planning and Probate: Helping You Plan for the Future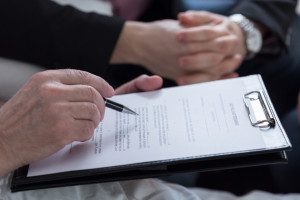 It is never too early to start planning for the future, and our estate planning and probate lawyers can help. People often think that they don't need a will until they get closer to retirement, but the reality is that even young people need wills. Especially individuals who have young children at home. Creating a will that expresses your wishes about who will care for your children and your end-of-life decisions makes it easier for your loved ones after you are gone.
For help drafting a will, creating a trust or administering an estate as part of the probate process, contact Johnson & Pekny, LLC.  Ask about our no-cost initial consultations with one of our Omaha, Plattsmouth or Blair lawyers.  You can reach us by calling (402) 298-8288 or by contacting us online.
Everyone Can Benefit From a Simple Estate Plan
When it comes to helping you plan for your future, we offer the following estate planning services for clients in Nebraska and Iowa:
Wills
Trusts
Powers of attorney
Living wills (health care proxies)
Guardianships and conservatorships
Planning early for your future allows you not only to put your wishes in place so your loved ones do not have to guess what you would have wanted. It also allows us to help set up your estate in a way that may help avoid a drawn-out probate and potential estate tax consequences.
Guiding You Through Probate Administration
We also assist with probating a will or, when someone dies without a will, handling an intestate administration. Our probate attorneys help you get appointed as a personal representative and draft the documents that allow you to handle the assets and distribution of the estate.
In addition to assisting with the probate process, we handle related probate and trust litigation. We represent clients in will contests, capacity challenges and other matters where there is a question of improper conduct. If there is a question of how a trust was administered or about the conduct of a trustee, we will bring a suit on behalf of the trust beneficiaries.
Get Started Today
Our estate planning attorneys can help you plan for the future. Call our office at (402) 298-8288 for a free initial consultation. Our lawyers will review your needs and tailor an estate plan that is right for you and your family.  Contact us today.