Protecting Your Rights Against Drug Crime Allegations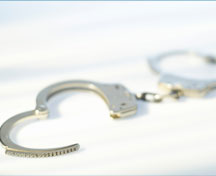 Both the Nebraska state and federal justice system take drug crimes seriously. If you or a loved one has been arrested on drug charges, having an experienced criminal defense attorney at your side is crucial. The attorneys at Johnson & Pekny, LLC will provide dedicated defense and protect your rights throughout the legal process.
Before you speak to the police or prosecuting attorney, contact an experienced Nebraska criminal defense attorney. What you say now may be used against you should the case proceed. It is important to understand your rights so you can protect them. We can help you. For a free consultation with our attorneys, contact us online or call (402) 298-8288 today.
Skilled Omaha Attorneys Handling Drug Offenses in Eastern Nebraska
Our law firm defends those accused of drug crimes involving all types of illegal substances, including marijuana, methamphetamines (meth), heroin, cocaine and the illegal sale or possession of prescription drugs. From misdemeanor to felony drug charges, we handle cases involving:
Drug possession
Possession with intent to sell
Possession of drug paraphernalia
Drug manufacturing in meth labs or marijuana grow houses
Drug trafficking
Drug conspiracy
We will investigate your case thoroughly to ensure your rights were protected at every step of the arrest. If there is evidence of illegal search and seizure by law enforcement, our lawyers will file motions to suppress any evidence against you that was obtained illegally.
If your charges cannot be reduced or dismissed, we will negotiate with the state to obtain the most favorable plea agreement given your unique circumstances and objectives. Our goal is to minimize the immediate and long-term consequences of a conviction, which could limit your future employment, educational and financial opportunities.
To find out more about how we will work to defend your rights against serious drug charges, contact our firm online or call us at (402) 298-8288 to schedule a free initial consultation with our drug crime defense attorneys in Omaha, Plattsmouth and Blair.