Positive Child Support Solutions for Nebraska Clients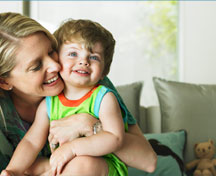 Child support can be a complicated and emotionally challenging situation. In most cases, both parents want the children to have everything they need, but neither parent wants to face inordinately high child support payments.   At Johnson & Pekny, LLC, we represent Omaha and eastern Nebraska clients in every facet of divorce, including child support.   Whenever possible, we find our clients the most amicable and efficient solutions in child support disputes, always focusing on the children's best interests.
Contact an Omaha child support attorney from Johnson & Pekny, LLC.   We welcome the opportunity to discuss your case in a free initial consultation. Call (402) 298-8288 or email the firm.
Child Support Arrangements
For the most part, the courts in Nebraska determine child support by using the child support guidelines.  These guidelines determine the amount of child support based on a number of factors, most importantly income and expenses.
Although the initial determination is usually made by strict adherence to the statutes, the court can make deviations from these guidelines if there is good cause.  Sometimes the court will make deviations to offset other property division settlements, unique parenting plan schedules and transportation costs.
If appropriate, our lawyers can fight for deviations that will protect you and your children's best interests.
Child Support Modifications
With the frequency of job loss in our current economy, parents often need to relocate for work, which drastically changes the details of a parenting plan.  The court understands that divorced couples often need to modify their child support arrangements after the divorce decree is finalized, in order to accommodate their new situations.
We can represent you in child support negotiations, mediation or litigation, to make sure your interests are protected and your children have the financial support they need.
Contact an Omaha Divorce Attorney | Free Initial Consultations
Call (402) 298-8288 or contact us online to schedule a free initial consultation with an attorney from our firm.