Civil Litigation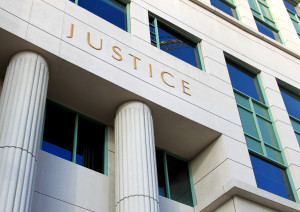 Civil litigation, as opposed to criminal law, is the branch of law dealing with disputes between individuals or organizations. Generally, civil litigation is a legal dispute between two or more parties seeking monetary damages.
When legal disputes arise, it is important to have experienced attorneys protecting your rights and your finances. At Johnson & Pekny, LLC, our lawyers are dedicated legal advocates. Individuals and businesses in Omaha and eastern Nebraska, rely on us to protect their interests during civil disputes.
Protecting Your Financial Interests and Personal Rights
Over the years, our attorneys have represented clients during trials, hearings, arbitrations, and mediations, as well as litigated cases in local, state, and federal courts. Our firm handles a wide range of civil disputes, including:
Personal injury cases
Breach of contract claims
Real estate disputes
Construction litigation
Property damage claims
Other commercial and business litigation
At Johnson & Pekny, LLC, we know litigating a civil dispute can be expensive, time-consuming and stressful. When possible, we use out-of-court methods, such as mediation, to resolve our clients' disputes. However, not every case can be settled. When litigation is necessary to protect your interests, we will go to court and fight for you.
No matter what path your case takes, we will keep you informed. Our attorneys will develop a close working relationship with you, advise you of your rights and keep you abreast of developments throughout the legal process.
Contact Experienced, Effective Litigators
Protect your financial interests and personal rights during civil disputes. Contact our firm today to discuss your case with our attorneys in Omaha, Plattsmouth, and Blair. Ask about our free initial consultations. Call (402) 298-8288 or contact us online.